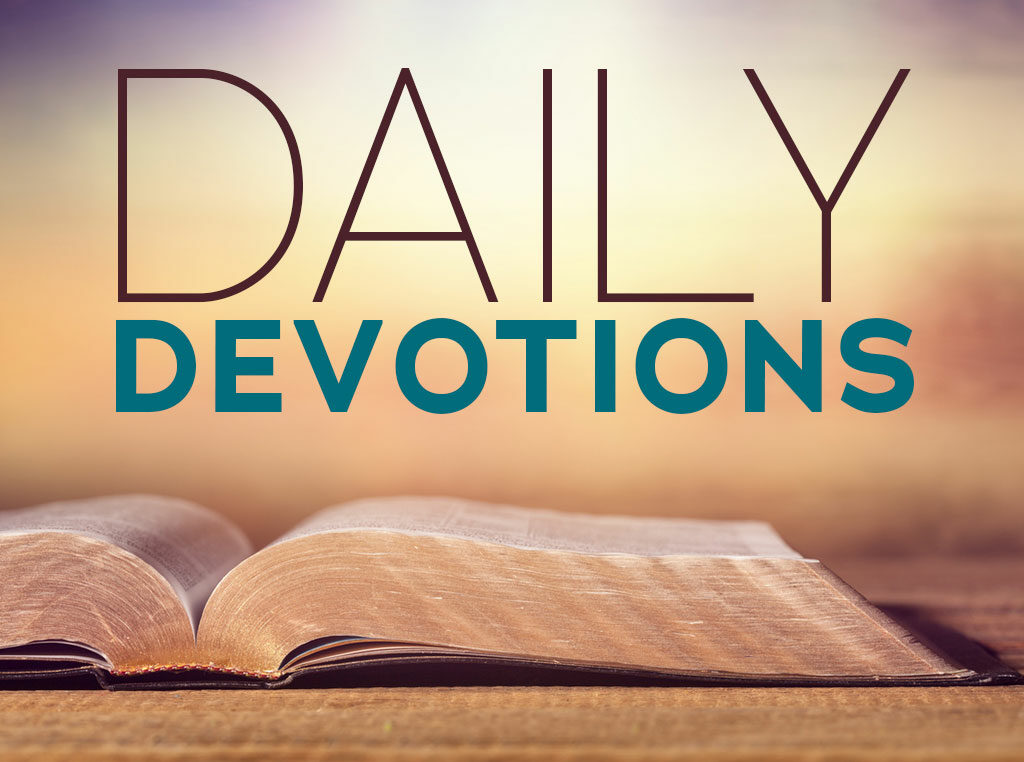 Verse: Ephesians 6:1-4
1 Children, obey your parents in the Lord, for this is right. 2 "Honor your father and mother"—which is the first commandment with a promise— 3 "so that it may go well with you and that you may enjoy long life on the earth." 4 Fathers, do not exasperate your children; instead, bring them up in the training and instruction of the Lord.
Devotion
"But, why?"
As a child, parent, or follower of Jesus, we have likely all asked or received this question. Many, many times. At least I know that I have. As the youngest of five children and the father of three. With parents in their late 80's and my youngest child about to start kindergarten, this is a question that I'm very familiar with – "but, why?".
In these verses in Ephesians, Paul shares the perspective from God in answer to this question.
Why should I obey?
To put it simply, obedience is right. Obeying the good instruction of our parents, through God, is the right thing to do. When children and parents follow Jesus, there is value in obedience. The act of obeying our earthly parents helps us to learn how to obey God. As we learn to obey our parents, we learn to see the value of obedience to the Lord, through Jesus.
My earthly parents gave me many instructions to obey. Sometimes, as a child, I did not understand why. I was told not to run into the street without stopping and looking. The reason was pretty clear and quickly made sense. But, the illustration is quite helpful in thinking about obedience. Before I was given the instruction, I didn't understand the danger around me. I also couldn't see it – I was too small to see or understand the danger of a car heading in my direction. Just like this example, God sees things that are coming toward us that we cannot. He sometimes gives us instructions – "Stop!" or "Go this way instead." – and we often, in our hearts, wonder "but, why?". The answer then becomes clear – this was for my good and protection. While we may not always hear or see the answer clearly, it is this: "Because I love you and want what is best for you".
Why should I honor?
Giving honor is an intentional act. Admittedly, some actions of earthly parents are not honorable. In fact, they are the opposite. But, when parents do act with good intent, through Jesus, it is right to give them honor.
In verses 2 and 3, Paul references the instructions that God previously gave to Moses, which are written down in the Old Testament of the Bible. Honor your parents. But, why? Because – there is a tangible benefit to obedience and honor of our parents – both here in this world, and in eternity – a good and long life. It's an illustration of the same thing that happens when we obey and honor God – we will live a good and long life in eternity with Him. It's not a selfish thing that we do only for our benefit. It's something that we do out of love and appreciation.
It's actually a beautiful thing. Parents, when living as God intended, look out for the good of their children. While many have been hurt by parents who have not lived as God intended, in the church, we have the opportunity for spiritual parents who are looking out for us – helping us to grow and know God our Father. Parents who follow Jesus want their children to enjoy life, to live for a long time, and to have things go well for them. To that end, earthly parents give directions to their children.
As an adult child, I see now all that my parents have done for me. What they invested or gave up for me to have a good life. And, now, I have the opportunity to give them honor. As they are now in a phase of life when they need help from their children, my siblings and I have the opportunity to honor them and care for them. In the same way, I think of what God has given up, what Jesus gave up, to care for us. Just as we honor our earthly parents, this teaches us to understand that we should honor God our Heavenly Father.
What does Godly parenting look like?
In verse 4, Paul reminds us that as parents and as children, that instruction should be done with diligence and care. This verse reminds us, as parents, we need to give the instructions and we need to diligently train our children to know Jesus. We need to tell them what God has said to us and has been written down in the Bible. We need to hold our children to expectations and provide consequences. We need to tell them what the Lord has placed on our hearts, when we feel it, even if we know they will not like to hear it. Just like we are told elsewhere in the Bible, Godly discipline doesn't always feel good at the time, but, in time it produces righteousness. God gives us discipline because he loves us. Yet, we should not go overboard – expecting our children to be perfect. Because we aren't ourselves. The King James Version of the Bible uses the word "nurture" in verse 4, which means to "care for and encourage the growth or development of". As children of God, we know the love and care that God has for us – always loving, always looking out for our best, always forgiving. That's how we as parents should act toward our children.
Prayer
Father, help us to obey and honor our parents. Help us to care for our children as you care for us. Help us to obey and honor you. Thank you for the goodness that you have intended for us. Amen.
Author: Chris Fraser