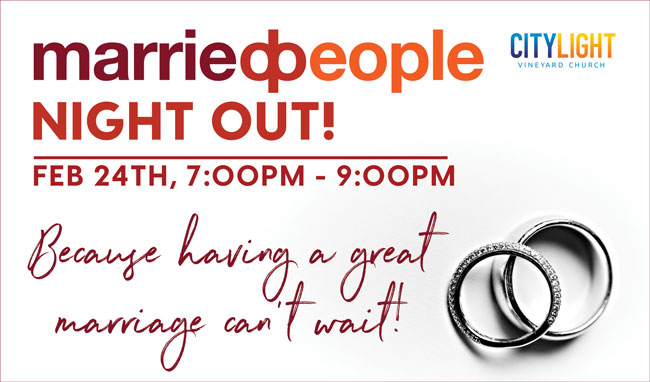 When & Where?
Saturday, Feb 24th 7-9pm
Newark Charter High School
200 McIntire Drive Newark DE 19711
What is it?
A night out for couples! There will be lots of laughter, good food, games, door prizes, a helpful message and Q&A and more!
Schedule:
7-8 Eating/Games/Door Prizes
8-9 Helpful Message and Q&A
Cost:
$20 Per Couple Includes Dinner and Childcare
Speakers and Topics
Our guest speakers will be JD Willetts PhD and Judi Willetts PhD. Our topics will be presented in three TED style talks, followed by a time of Q&A:
Can You Hear Me Now?
Ever feel like you know you are talking to each other, but you aren't sure if you are actually connecting on a deep level? It's easy to let the business of marriage consume your conversation, how can we foster true connection and depth?
Let's Talk About Sex 
One of the most powerful forces in a marriage, it is often the least talked about. We will take a light hearted approach to how we can grow in this area as couples.
And The Winner Is….
Why do we argue? What's the goal – winning? Do you ever feel like, after an argument, somehow you've both lost? We will address this and offer insight into how to argue intentionally, and both come out victorious.